Dave Skipper's Daughters



HARRIET LUCRETIA SKIPPER
Harriet was the second child of Dave and Kate Skipper. She was born September 8, 1872. Dave and Kate were 23 years old and older sister Florence was three. Harriet's Skipper grandparents were still living. Her grandfather was 57 and her grandmother was 42. Grandma Louisa's mother was 67 and still living with the family.

By the time Harriet was twelve in 1884, her Grandfather Skipper had died, but her Great Grandmother Garnto, Louisa's mother, was still living and Harriet had four younger siblings: sisters 10 and 5 years old and brothers seven and one year old. The one-year-old brother was my grandfather, James Arthur Skipper.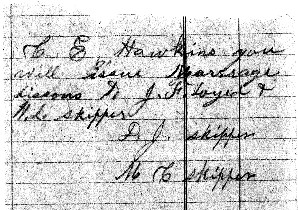 Harriet's older sister, Florence, got married in August 1887 and in February 1888, Harriet got married at the age of 15 ½. She married James Franklin Lloyd, who was seven years older than she, on February 12, 1888. Dave Skipper had to give permission in writing for her to get married at that young age. "C. E. Hawkins you will issue marriage lissons to J. F. Loyd & H.L. Skipper (signed) D.&nbspJ.&nbspSkipper M.&nbspC.&nbspSkipper" Dave signed it for Katie also. This note was found between the pages of a book of records in the Conway County Courthouse about 100 years after it was written.

James and Harriet's first child, Aveline, was born December 3, 1888, just after Harriet turned 16.

They had eight children:
Aveline (1888 - ?)
William (1892 - ?)
James (1894 - ?)
John (1896 - 1961)
Dewey (1898 - ?)
Napoleon (1902 - ?)
Arka Lavelle (1904 - ?)
Lucy (1907 - ?)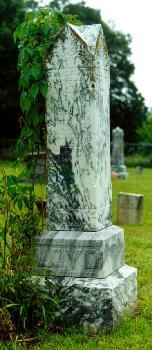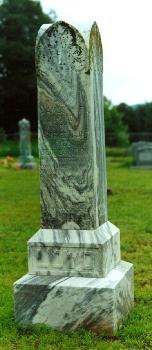 By the end of March 1900, Dave and Kate had 18 grandchildren. Their four oldest daughters and their oldest son, John Quincy, were married. Dave's mother, Louisa, and his Grandmother Garnto had died.

Harriet died February 28, 1918, at the age of 45. John Quincy's wife also died in 1918 of the flu epidemic that year. James Lloyd died December 23, 1920 at the age of 55. They were both buried in the Lone Grove Cemetery located one mile west of the old Skipper home place at Round Mountain. Napoleon, Arka, and Lucy were still in their teens.





2/27/02