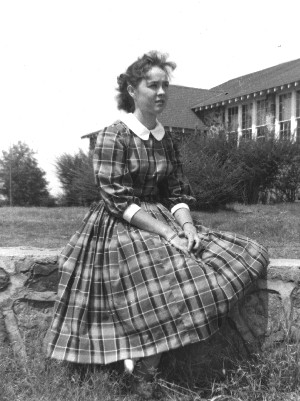 These two images were scanned from 5x7 prints that actually have been stored in a cigar box for more than 40 years.
This is my highschool girlfriend. We first met when the sixth grade students from the Cleveland and Hattieville grade schools attended Wonderview Consolidated School for seventh grade orientation. These photographs were taken in September 1957 when we were 16 and starting the 11th grade. We broke up on the Junior Class Trip. These photos were made with my new Kodak Brownie Hawkeye camera on 127 film (full-frame negatives).






The blooming bush was aswarm with butterflies and other insects. I pointed down for most of my shots, but then realized that there was a bright blue sky for just the right background. Photo taken with a Nikon Nikkormat FTN with a macro-focusing lens.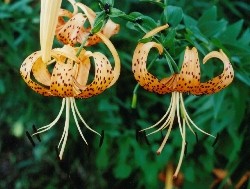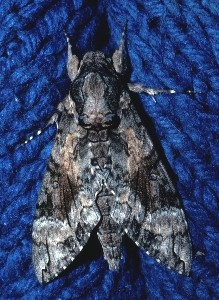 The Tiger Lilies were growing beside my Mother's back porch when I was there this spring. This photo was probably taken with the Nikkormat.
The moth photo was taken many years ago on Kodachrome transparency (slide) film. I probably used a Yashica Penta J with close-up extension rings.










I was surprised to find this little tree frog resting on the rose. I managed to get my camera before he went away. I don't remember whether I had to use close-up equipment or not. This was also made on slide film.



A very delicate spider on a very delicate bloom.
The white spider is in the shaded area at the tip of the upper petal.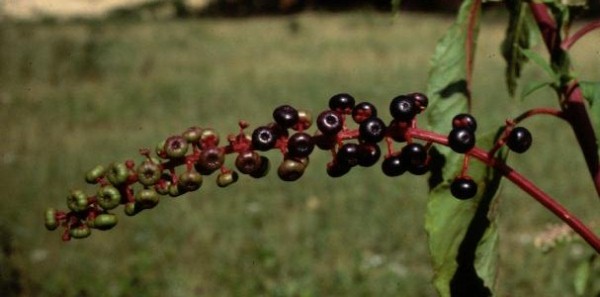 Pokeberries grow wild around barns and pig pens. If picked and cooked properly, the leaves and stems make a good pot of greens (not to my taste). Children are warned that the berries are poisonous. The berries make a great purple stain.




PAGE 1 - High School girlfriend photos, butterflies, flowers, tiny spider, tree frog on rose.
PAGE 2 - Crystal egg and Wooden Dove from Moscow, Tiny Harmonica, Crop Dusting Bi-plane, Pokeberries, 'White Water' and a Deformed Wild Daisy
PAGE 3 - Bugs: A Rare Combination - Mosquito on mating 'Walking Sticks,' Cicada, Grasshopper, Red Spider, Butterfly, and Green Leaves.
PAGE 4 - My fiancee in 1962 on the University of Arkansas campus. Fields of cows and wild flowers. A mole cricket. B&W photos of leaves, berries, and a dead tree in a pond.
PAGE 5 - Flowers, spider, bees, aphids, tree frog, cicada - Nature photos from the spring of 2002 and an old photo of posts on the beach at Galveston.